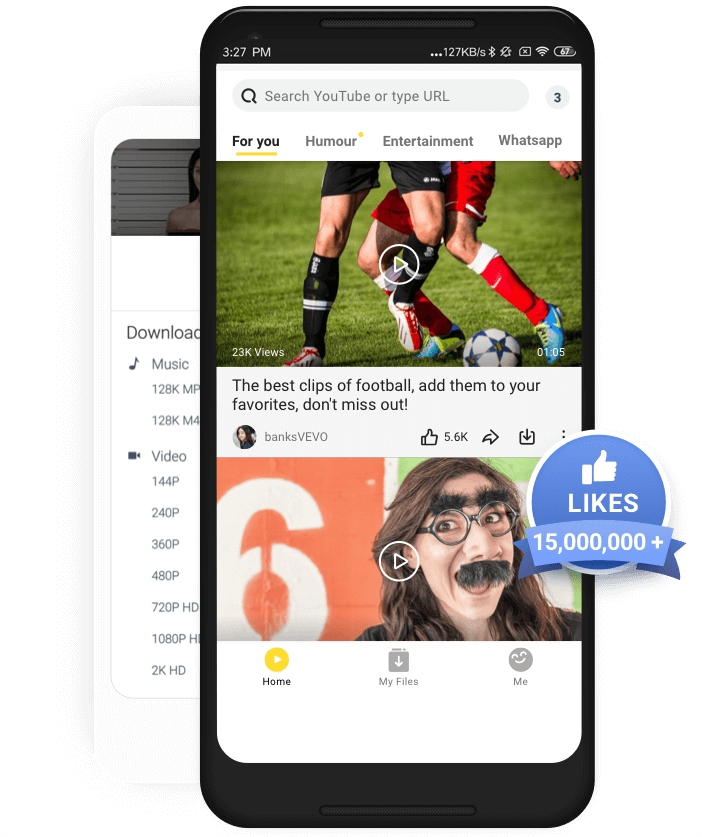 HD Video & HQ Music
Hello Guys Today i'm Going to Share one best video, mp3 download App.
Snaptube
is a app for Android that offers an easy solution to download videos from dozens of the most popular video websites. The app gives you options to download videos in multiple different resolutions. You can also download videos as MP3 files, making grabbing songs for your playlists really easy. Here are some of the features you'll find in Snaptube.
DOWNLOAD IN MULTIPLE RESOLUTIONS
DIRECT MP3 DOWNLOADS
SEARCH VIDEOS WITH KEYWORDS
Stream or download HD videos in Snaptube. From 144p to 720p, 1080p HD, 2k HD, 4K HD, Snaptube offers the best relosutions to meet your demands. And you can download music and audio in MP3 or M4A format too, with high quality up to 256 kbps.
Supported Sites
50+ sites like Facebook, Instagram, Dailymotion, whatsapp.com etc have been supported by Snaptube, which helps you Download FREE videos from your favorite sites
Our performance
Personalized Content Recommendation
With the leading technology, Snaptube will recommend presonalized video and music to you based on your interests.
No.1 video downloader app – Snaptube You can download Instagram, Facebook,
YouTube videos from the Snaptube. I ❤️ Snaptube APP. Friends, download it now!